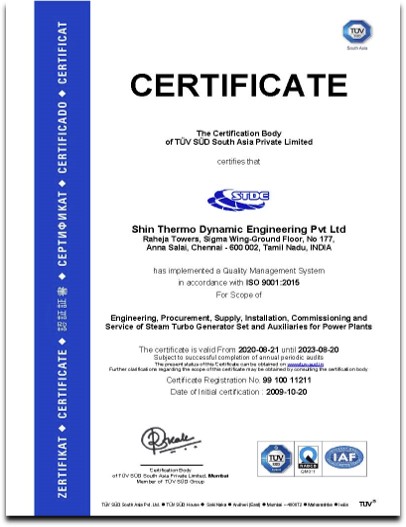 Shin Thermo was formed with a prime motive of providing high quality and reliable power equipment to meet customer requirements.
This is achieved through an established quality management system which involves participative management and development of top quality vendors.
Quality Objective
Meeting product performance requirements of the customer.
Timely completion of projects.
Timely and quality service to customers.
Developing suppliers to meet quality requirements.
Enhance employee performance through training and development.